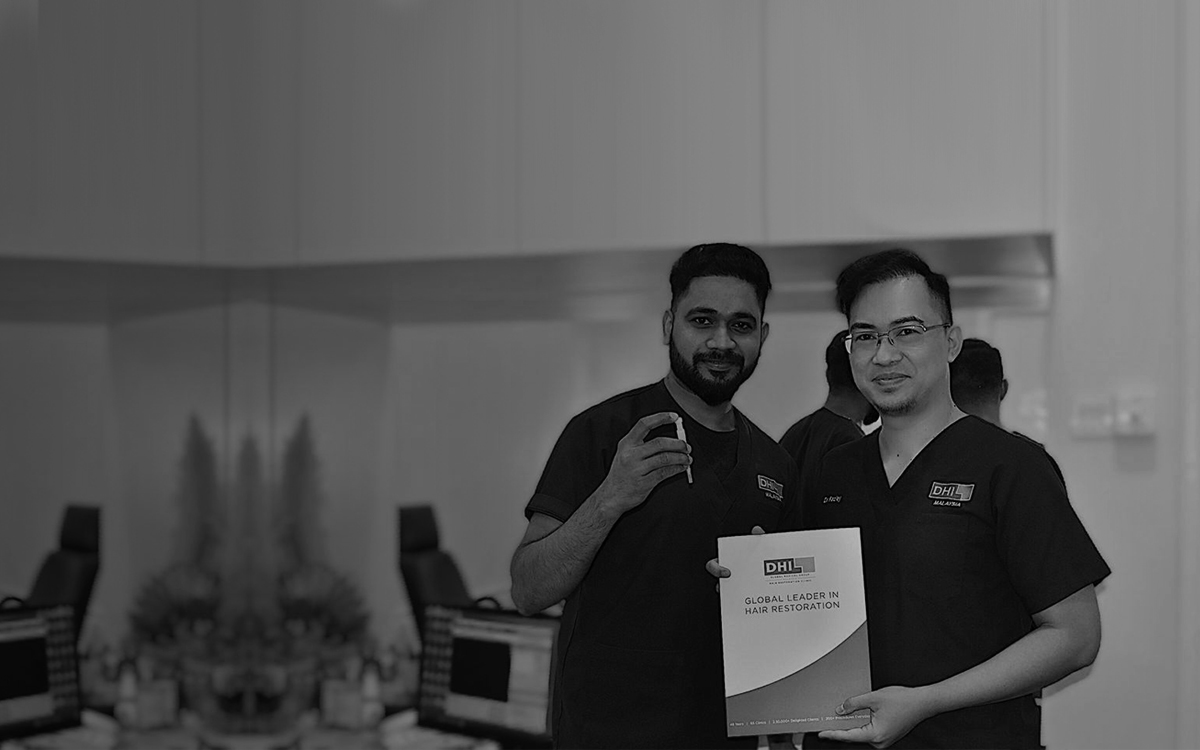 WE CARE
OUR RESULTS SPEAK FOR ITSELF
ABOUT YOUR HAIR

BOOK A FREE CONSULTATION NOW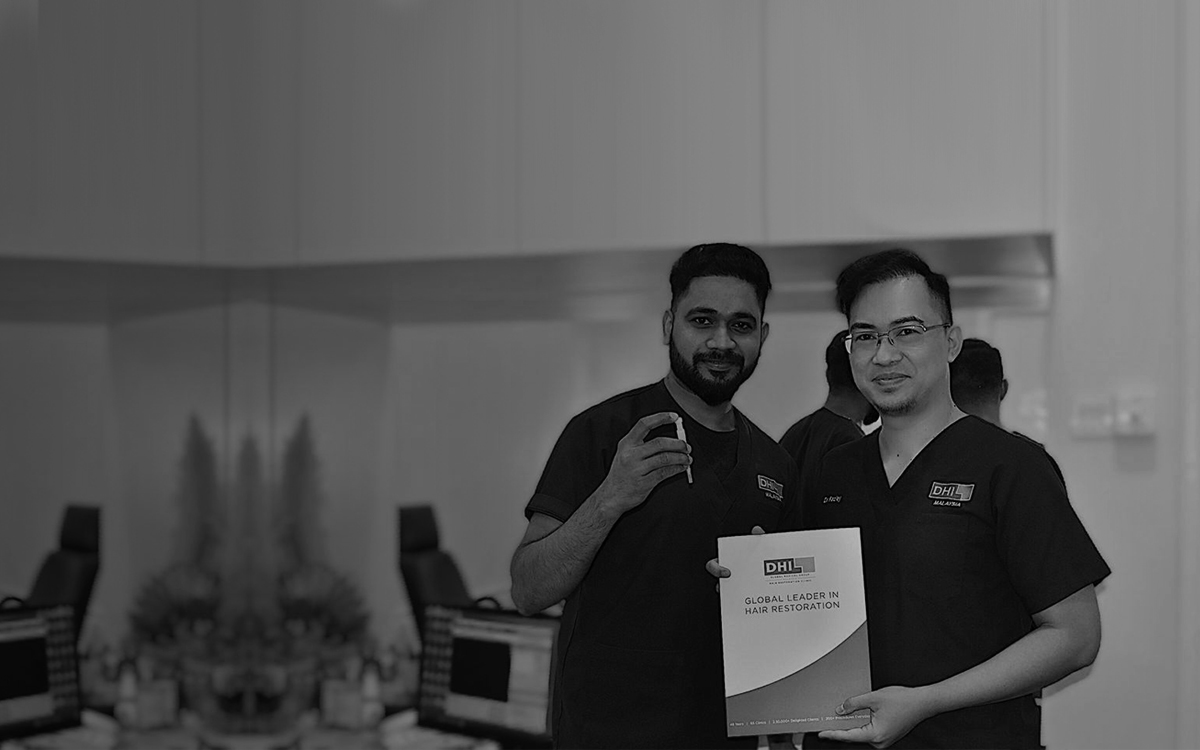 WE CARE ABOUT YOUR HAIR
DON'T LOSE SLEEP OVER LOSING HAIR
Global Leader in Hair Restoration backed by 50 years of Research
With 80 clinics around the world and more than 50 years of experience, DHI has helped more than 250,000 men and women worldwide deal with hair loss effectively. Our promise to you: results that not only look naturally great but also feel great.
Direct Hair Implantation Technique
The DHI technique for hair transplant is the most technologically advanced version of the FUE hair transplant, refined after years of research and innovation. A minimally invasive hair transplant procedure, we boast an impressive 97% hair follicle survival rate for our patients.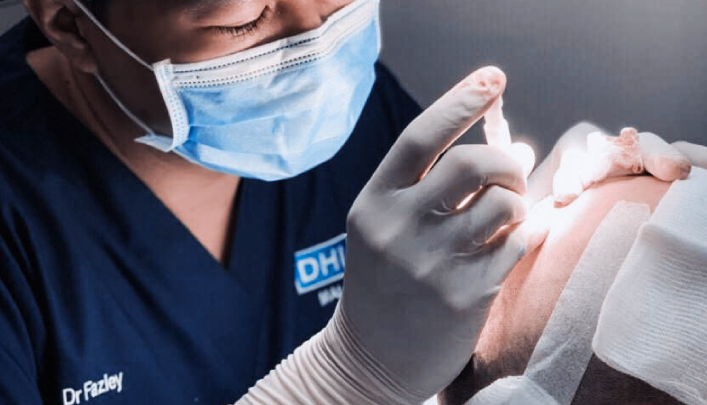 Our Mission
To offer high-quality service to every patient seeking hair restoration.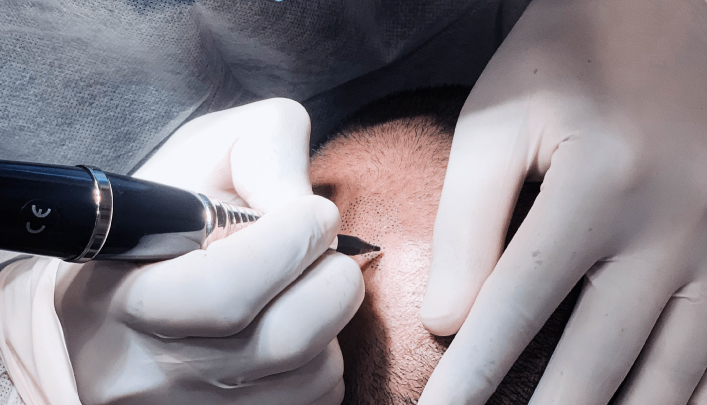 Our Vision
To lead hair restoration by innovation, advanced research and effective safety practices to ensure patient satisfaction.
WHY CHOOSE DHI
Your Hair Growth in Your Control
100% NATURAL RESULTS
Hair follicles are transplanted with precision and care, ensuring natural results that look and feel great.
HIGH SURVIVAL RATE
The DHI hair transplant ensures a min. of 97% follicle survival rate, leaving you with maximised results that will last a lifetime.
NO SCALPELS, NO SCARS
The minimally invasive DHI hair transplant requires only a short downtime after surgery – no pain, no stitches, no scars.
SAFETY & HYGIENE
Medically approved and clinically tested, the DHI hair transplant is safe and uses advanced, patented tools.

YEARS IN HAIR RESTORATION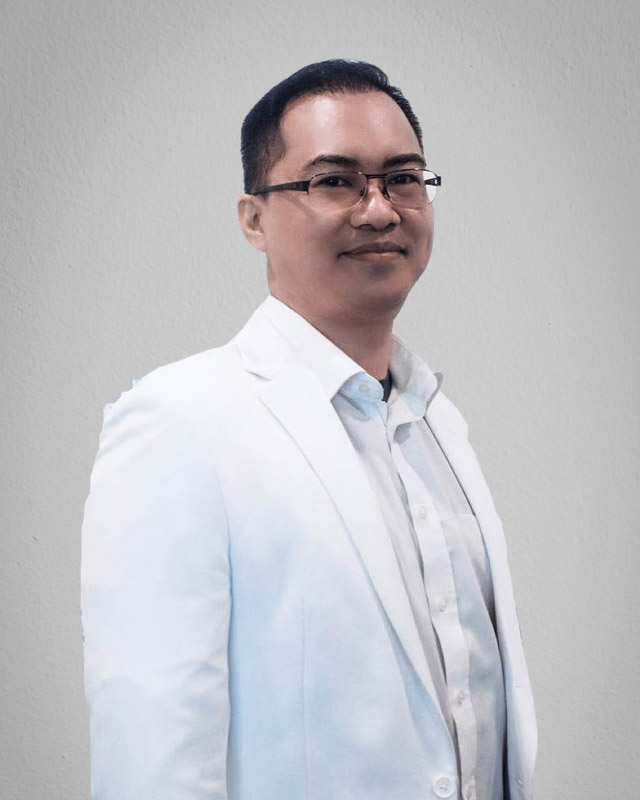 Patient and detail-oriented, Dr. Fazley is a certified DHI Hair Specialist who is committed to helping all patients suffering from alopecia. He graduated with honours from Southampton University, United Kingdom with a MBBS degree and holds a Master's of Science in Pharmacology from the highly prestigious Oxford University, United Kingdom.
Dr. Fazley completed his intensive training focusing on hair transplant at the DHI International Training Academy, in conjunction with The London Hair Restoration Training Academy, under the supervision of senior world class hair transplant surgeons.
He is well-trained in procedures such as the DHI Hair Transplant, platelet rich plasma (PRP) injection therapy, scalp micropigmentation and prescription of FDA-approved medications for hair loss/thinning problems in both male and female patients. Dr. Fazley is deeply passionate about the development of new pharmacotherapies for hair loss and actively attends relevant conferences, workshops and meetings to stay abreast with the latest development in this field of specialty.
FUN FACT: Dr. Fazley is also a DHI Hair Transplant patient!
DR. MOHD EHSAN ZULFAZLEY BIN ABDULL RAHMAN
MBBS (Southampton, UK)
MSC Pharmacology (Oxford, UK)
Medical Doctor (Md)
DHI Certified Specialist (DHI Malaysia)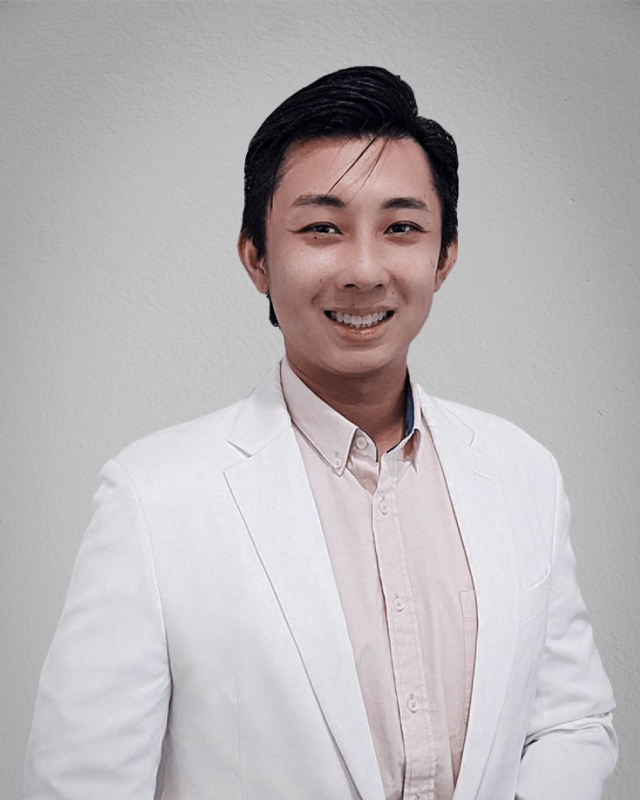 Having graduated from Melaka-Manipal Medical College with a Bachelor of Medicine, Bachelor of Surgery (MBBS) degree, Dr. Lim is a passionate healthcare provider with a perfectionist nature. His commitment to achieve the best has earned him the "Excellent Services Award" by the Malaysian Ministry of Health during his years of service.
In 2016, Dr. Lim embarked on a career in Aesthetic Medicine and has since developed a keen interest in hair restoration treatments. He has undergone intensive training with DHI International Training Academy and is currently a certified Hair Specialist in various treatment modalities for both male and female hair loss – including but not limited to hair transplant, platelet rich plasma (PRP) injection, scalp micropigmentation and prescription of FDA-approved medications.
"Hair loss is a very common issue worldwide, yet effective restoration techniques are not necessary the forte of every treatment centre. My vision is to offer all patients the best treatment options available to help them achieve optimum outcome, hence not only restoring the lost hairs but also putting a smile back on their faces."
DR. LIM JIA HING
M.B.B.S. (Manipal)
DHI Certified Specialist (DHI)
Cert. Aesthetic Medicine (MAC)








This error message is only visible to WordPress admins
Error: No connected account.
Please go to the Instagram Feed settings page to connect an account.
THE FIRST STEP TO STOPPING YOUR HAIR LOSS IS A PROPER DIAGNOSIS.
FIND OUT WHY YOU ARE LOSING YOUR HAIR!
At DHI, we recognise that everyone is different. Therefore, there is no standard treatment for all. In order to provide you with the best solution, fill out the form below and we will get back to you within 24 hours to book a free consultation for you – it's that simple.
DON'T LOSE SLEEP OVER LOSING HAIR